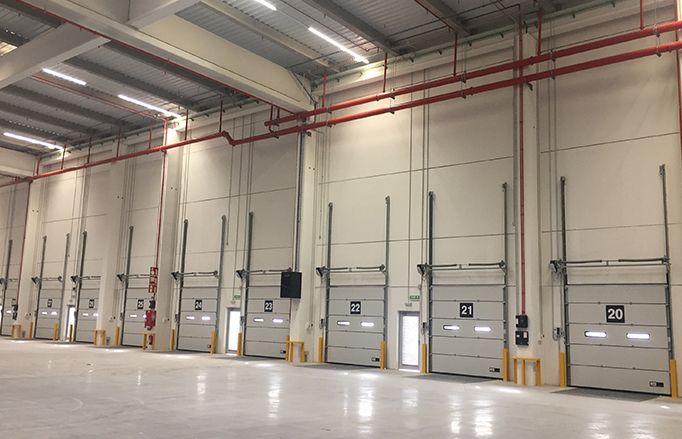 Built by Onilsa, it is one of the most ambitious projects of Pulsar Properties, in terms of rehabilitation and expansion of the existing warehouse.
The construction of the logistics platform, located on a 35,300 m² plot in the Barcelona municipality of Parets del Vallés, has a constructed area of ​​20,000 m² and has been carried out by Onilsa, while the rehabilitation and expansion project of the existing warehouse , has fallen to LKS Krean engineering.
Conceived under BIM criteria, the project has consisted of the rehabilitation of a warehouse of 11,800 m², dedicated to storage of steel products that was in use, of which the original steel structure has been maintained, to which two extensions of 7,200 m2, in two adjoining modules.
It has fire-resistant structural elements, its own PCI warehouse, a wide maneuvering area, with 29 truck docks and 6 specific for vans, achieving Leed Silver environmental certification.
The firm commitment of the developer Pulsar Properties, in the opinion of its CEO José María Alaña, is to carry out this type of product, carried out "in order to value elements of the past in use and adapt them to the current demandsin logistics and industrial matter..
Within the program of actions that Pulsar Properties has in its portfolio, another new construction project of 20,000 m2 in Ontígolawas completed last May, with the construction of other projects in the Corredor del Henares scheduled to begin shortly.