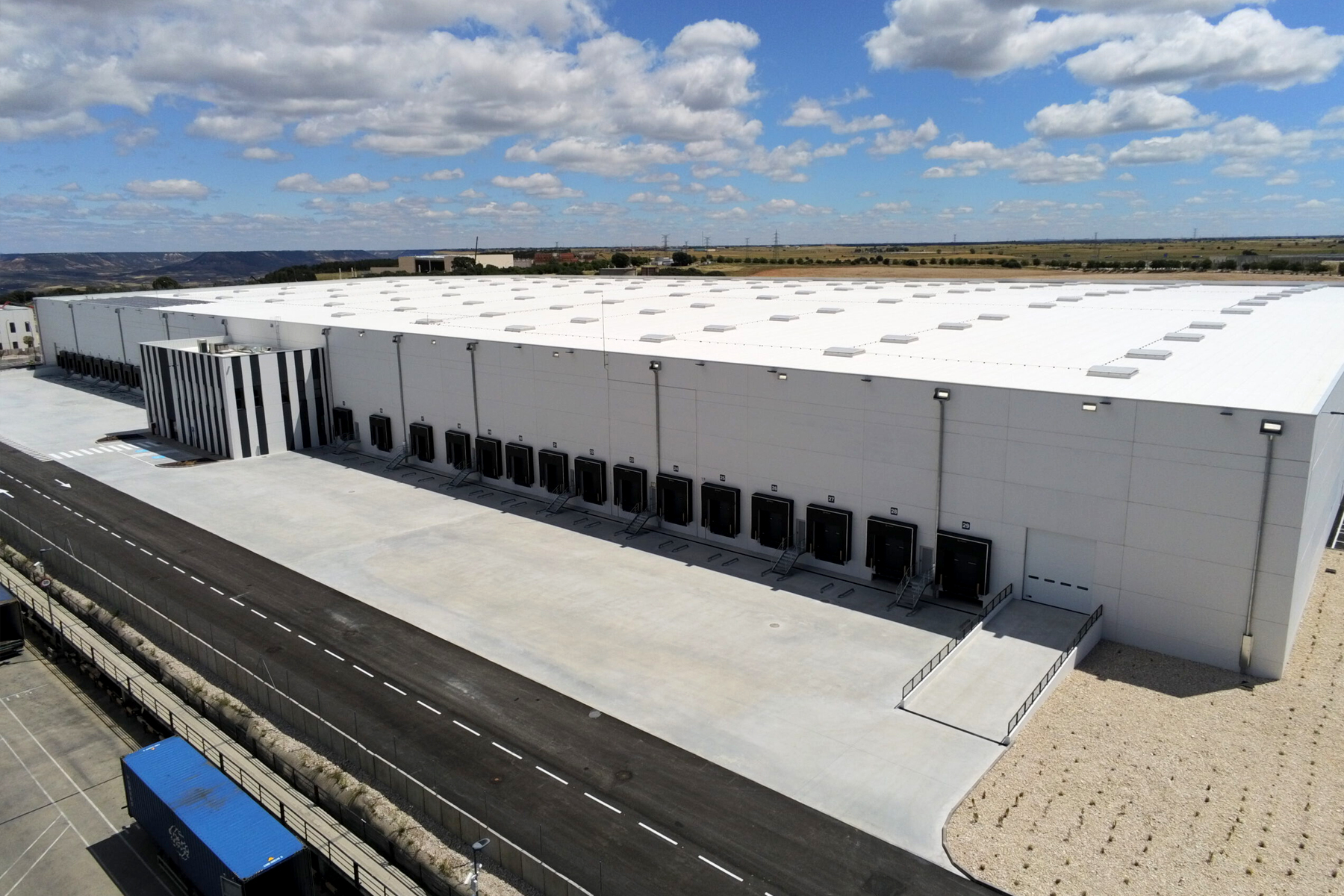 Madrid, October 5, 2021: KKR, a leading global investment firm, Round Hill Capital ("RHC"), a leading global firm specialized in investment, development and management of real estate assets, and Pulsar Properties, a renowned logistics developer in Spain of industrial and logistics infrastructures, today announced the sale of its logistics portfolio in Spain, PULSAR IBERIA LOGISTICS ("the Pulsar portfolio"), to P3 Logistics Parks, owner, developer and long-term manager of logistics properties in Europe.
Pulsar's portfolio encompasses nearly 112,000 square meters of big boxlogistics spaces, made up of five developments distributed between the Community of Madrid (82% of the leasable area) and Barcelona (18% of the leasable area). The portfolio is fully rented.
KKR, Round Hill Capital and Pulsar Properties created the joint venture in October 2018 to invest in the logistics real estate assets segment in certain areas of Spain as part of the expansion of their logistics platform in southern Europe. The initial portfolio, comprised of four institutional-quality development plans, was acquired by a joint venture with RoundHill Capital ("RHC") from developer Pulsar Properties ("Pulsar") in 2018. The joint venture subsequently acquired and integrated Fontanar into the portfolio in 2020.
Pulsar's portfolio is strategically located in Madrid and Barcelona, ​​two important and consolidated logistics markets, in areas with good transport connections, high demand, low vacancy rates and a limited supply of logistics buildings and land for development.
Seb D'Avanzo, Director at KKR, commented: "We are delighted that P3 Logistics Parks is the new owner of the PULSAR IBERIA LOGISTICS portfolio. Logistics remains a high priority sector for us in Europe and we have already made further investments through our second European real estate fund, European Real Estate Partners Europe II."
Michael Bickford, Founder and CEO of Round Hill Capital, added: "The logistics sector continues to be a key area of ​​business for Round Hill Capital. This sale demonstrates the effectiveness of the strategy that we are carrying out and that is based on our experience in the local market throughout Europe to look for opportunities that generate attractive returns."
Jose Mª Alaña Arrinda, founder and CEO of Pulsar Properties, stated: "We are delighted to have participated in this project together with KKR and Round Hill Capital. The development of the Pulsar portfolio has been very successful."
KKR's investment was made through its Real Estate Partners Europe fund, its first specialist fund in the European real estate sector, which closed in June 2016 with capital of $739 million.
In July 2021, KKR announced the final closure of KKR Real Estate Partners Europe II (REPE II), a $2.2 billion fund dedicated to value-added and opportunistic real estate investments in Western Europe. As of June 30, 2021, REPE II had already committed more than $700 million of capital, primarily in residential and logistics investment opportunities, to KKR's logistics portfolio including Etche France and Mirastar Logistics. (Source REPE 1 and REPE 2 Businesswire).REPE 1 y REPE 2 Businesswire)
Pulsar Iberia has been advised by the real estate team of Freshfields Bruckhaus Deringer.