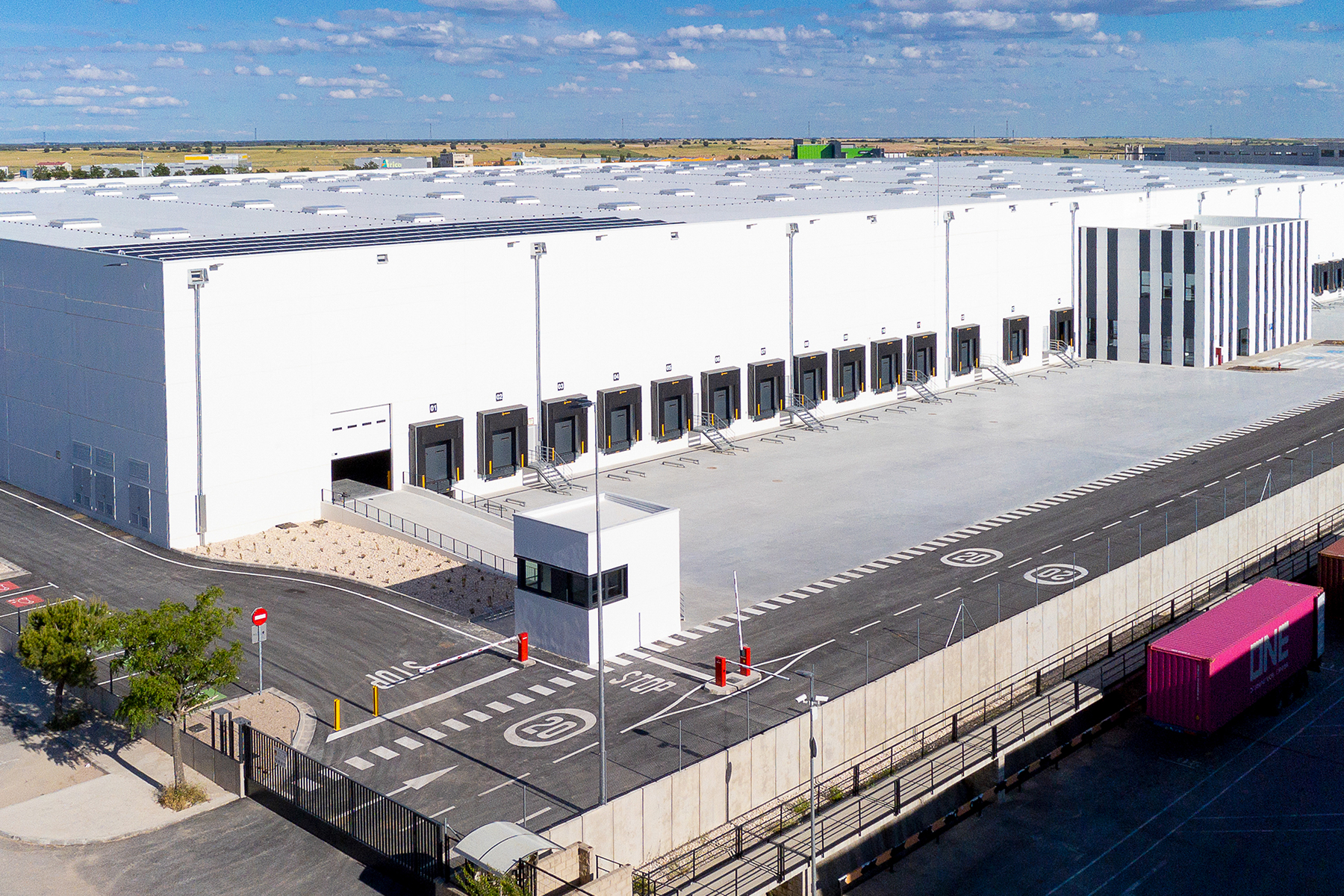 Despite the difficulties of the current health context, Pulsar Properties has delivered a new leased asset to Pulsar IBERIA Logistics, a joint venture formed by KKR, RHC and Pulsar Properties for the development of logistics platforms in Spain
Pulsar Properties, with this asset delivered in Torija, Guadalajara, exceeds 100,000 m2 of logistics building and adds the 4th project developed in less than two years
This new Torija platform, built by Ferrovial, a construction company specialized in logistics platforms, has 32,000 square meters of buildings and has 29 docks
Madrid, August 10, 2020. Despite the difficulties of the current context derived from the serious health crisis in which we are immersed, Pulsar Properties has just delivered the first of its two logistics platforms, currently under construction in Torija, to the joint venture formed by KKR, RHC and Pulsar Properties: Pulsar IBERIA Logistics. This logistics asset, built and leased, has become the 4th project in the portfolio delivered by Pulsar Properties to the joint venture.
The platform, whose works have just been completed, represents an important milestone in Torija, a municipality that is part of the Henares Corridor, the main logistics development node of the Iberian Peninsula. Pulsar Properties is working, in the same municipality, on a similar project that is expected to end at the end of August. Both platforms have a total built area of ​​more than 52,000 square meters.
Execution by Ferrovial
The execution of the work of this new platform has been carried out by the construction company specialized in logistics Ferrovial. Pulsar Properties, for its part, leaves its mark on this new platform in Torija, which exceeds 32,000 square meters of buildings and has 29 docks, and its unique seal based on quality and know-how in the new assets it develops or those who rehabilitate.
Constant improvement: LEED Silver certification
The Torija platform, like all Pulsar Properties projects, has the latest technological innovations and, at this time, is at the end of the processing phase for obtaining LEED Silver certification, with which the rest of Pulsar's assets, and granted by the US GREEN BUILDING COUNCIL.
The LEED Certification (Leadership in Energy and Environmental Design) is an internationally recognized certification system for sustainable buildings that is awarded based on a series of requirements related to sustainability applied to various fields. For example, it places special emphasis on the optimal use of energy, its source and its impact on the environment, as well as on habitat restoration; optimal use of water; the reuse of materials for construction or the minimization of the carbon footprint as well as the constant commitment to improve the strategies implemented.