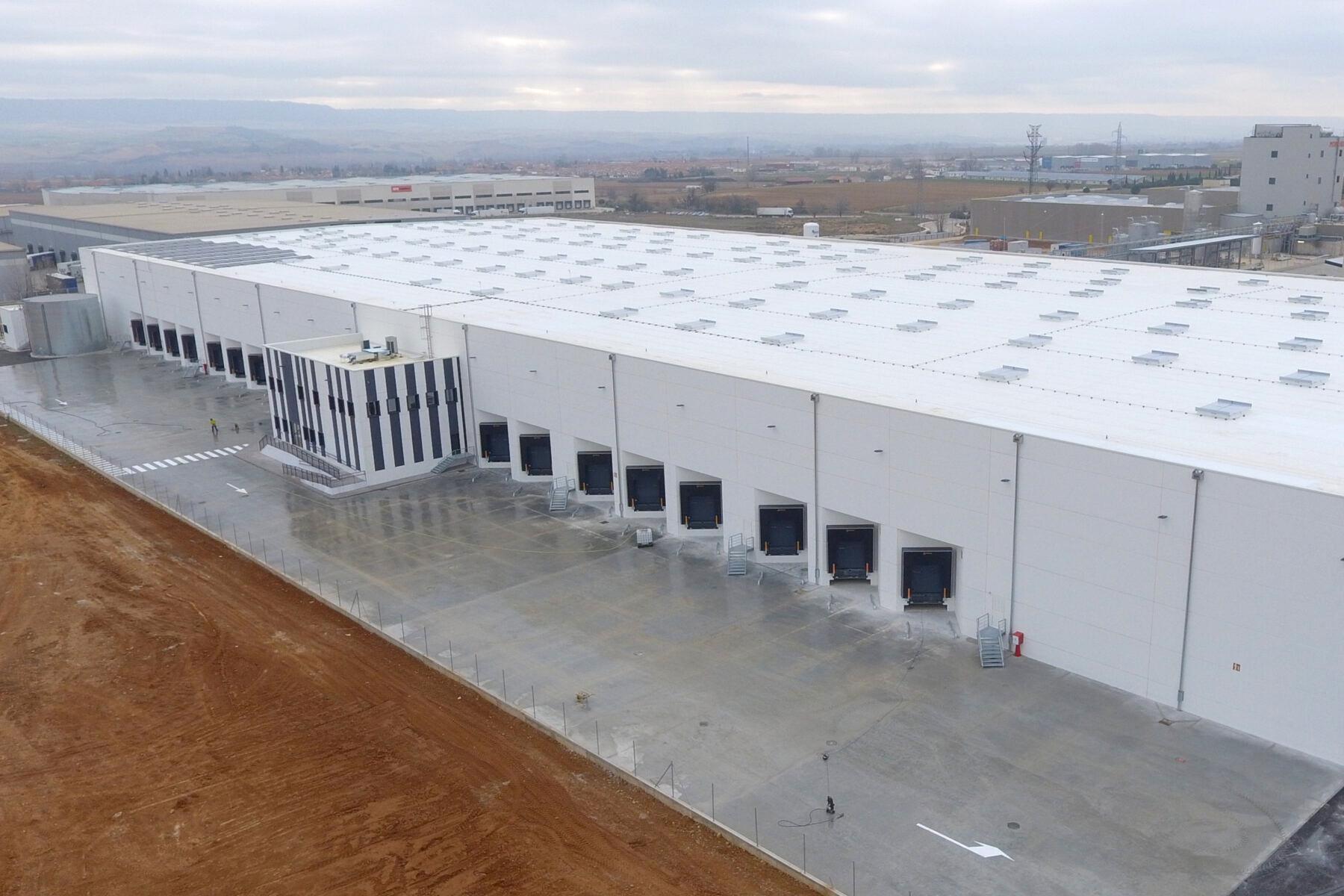 The company, which is dedicated to the development of large logistics platforms, has just completed a new project in the municipality of Fontanar, located in the Corredor del Henares, which connects Madrid with Barcelona, ​​and has been leased to the logistics operator TXT.
The logistics platform, which covers an area of ​​nearly 20,000 square meters and has 17 docks, represents a new commitment by Pulsar Properties, which has concentrated a large part of its activity in the area in the last year.
This logistics asset, along with others located in Toledo and Barcelona, ​​are part of the portfolio delivered to Pulsar IBERIA Logistics, a joint venture formed by KKR, RHC and Pulsar Properties
Madrid, June 2, 2020. Pulsar Properties has just completed another large logistics platform located in the Henares Corridor, specifically, in the municipality of Fontanar, Guadalajara. This is a new project developed by the company in this area, which links Madrid with Barcelona and represents a strategic point for logistics activity in the center of the peninsula.
The Fontanar platform, leased to the logistics and transport operator TXT, has an area of ​​19,452 square meters, a height of 12.20 meters and 17 docks.
Both this new Fontanar logistics platform, as well as those located in Ontígola, Toledo, and a third in Parets, Barcelona, ​​represent a large investment by the Pulsar IBERIA Logistics joint venture in Spain, which has formalized its purchase with the aim of expanding its project logistics investment in southern Europe.
Constant Improvement: LEED Silver Certification
The Fontanar platform, like all Pulsar Properties projects, has the latest technological innovations and, in addition, has the LEED Silver certification, granted by the US GREEN BUILDING COUNCIL.
The LEED Certification (Leadership in Energy and Environmental Design) is an internationally recognized certification system for sustainable buildings that is awarded based on a series of requirements related to sustainability applied to various fields. For example, it places special emphasis on the optimal use of energy, its source and its impact on the environment, as well as on habitat restoration; optimal use of water; the reuse of materials for construction or the minimization of the carbon footprint as well as the constant commitment to improve the strategies implemented.