WE GIVE BACK TO SOCIETY  A PART OF WHAT WE ARE
We collaborate with a multitude of sports, cultural, social or ecological activities because it is part of our way of being in the world.
We provide our support to different purposes in the environments where we operate.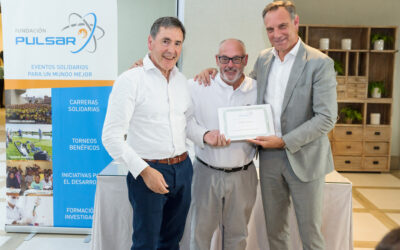 Las Fundaciones Caná y Ramón Grosso se reparten los 10.000 euros de beneficios Buen tiempo y el excelente estado del campo de golf Montealvar (Yebes, Guadalajara), para los 85 jugadores que participaron en el torneo de este pasado...